Brandon "Brad" Stewart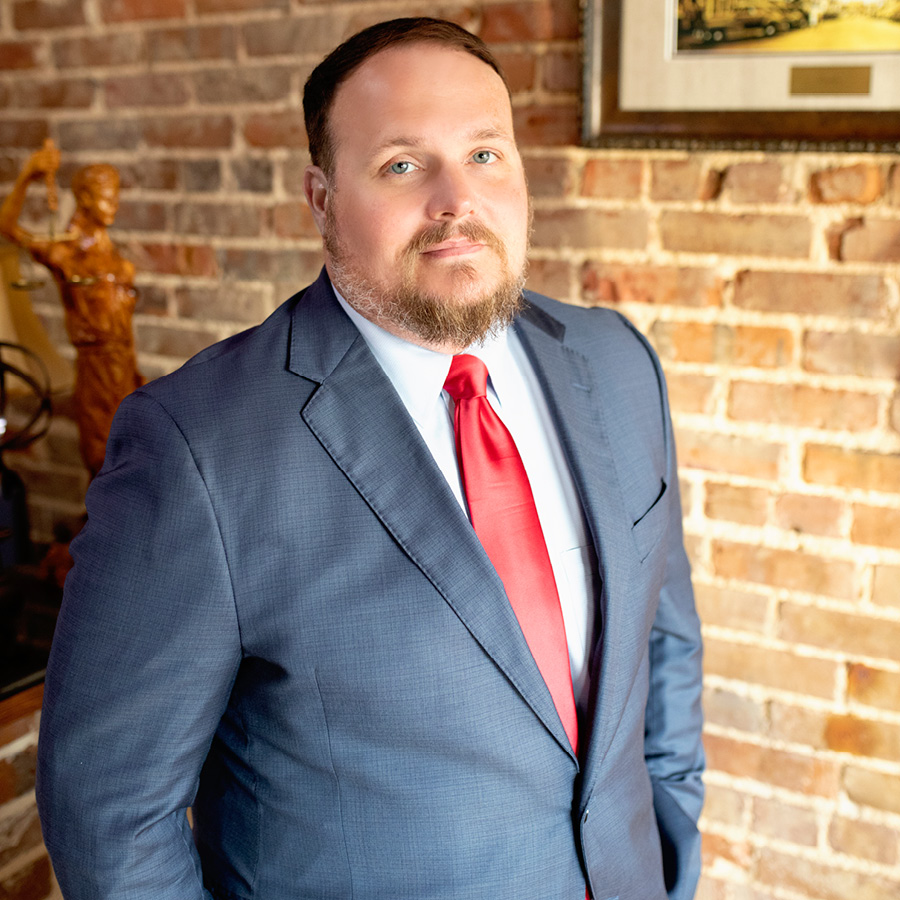 Founder
Founder
BRANDON "BRAD" STEWART is a native of Okaloosa County and emerged from humble origins that instilled in him a deep appreciation for hard work and perseverance. With strong local ties and a distinct legal perspective, he has devoted himself to achieving excellence as a trial lawyer.
Mr. Stewart began his academic journey at The University of Florida, where he earned his associate degree in 2000. He furthered his education at Florida State University, graduating with a Bachelor of Liberal Arts and Sciences in 2001. In 2006, he obtained his Juris Doctor from Nova Southeastern University, equipping himself with a comprehensive legal foundation.
During his time in law school, Mr. Stewart showcased his legal acumen and advocacy skills as a member of the Moot Court Honor Society. From 2004 to 2006, he served as an Honor Court Student Justice, contributing to the preservation of integrity within the academic community. Additionally, he honed his litigation skills as an Honor Court Student Prosecutor from 2003 to 2004. Notably, Mr. Stewart was instrumental in establishing the Celtic American Law Society, serving as its first President. Under his leadership, the society earned recognition for its exceptional growth in 2005 and received a nomination for Graduate Organization of the Year in 2006.
Commencing his legal career at the Office of the State Attorney, First Judicial Circuit of Florida, Mr. Stewart gained valuable experience in criminal law. Building upon this foundation, he later became a partner at a prominent law firm in Destin. However, driven by a strong desire to champion the rights of individuals facing criminal charges, he established Stewart Law Firm in 2009. Concentrating primarily on criminal defense, Mr. Stewart is unwavering in his commitment to aiding fellow citizens in overcoming legal adversity. With a profound sense of professionalism and an unwavering dedication to ethics, he passionately advocates for his clients.
Mr. Stewart's life experiences, educational achievements, and legal expertise have shaped him into an attorney who provides exceptional representation in criminal defense matters. His relentless pursuit of justice and his unwavering commitment to his clients make him an asset to the legal profession.
 My Role in Defending You:
Many years ago, I was asked by my esteemed Great Uncle, whom I deeply admire, a thought-provoking question: "How can you defend individuals you know are guilty?" It is not uncommon for people to hold negative attitudes towards criminal defense lawyers until they find themselves in need of one. Often, those who require the services of a defense attorney never anticipated they would be in such a situation. In my years of practice, I have encountered ordinary individuals thrust into extraordinary circumstances, and the concept of guilt or innocence is rarely black and white. Each case presents unique challenges, and it is my responsibility to delve into the intricacies and unravel the truth.
Furthermore, determining an appropriate punishment for a guilty party is an elusive endeavor. A significant part of my work involves negotiating with prosecutors to secure reasonable sentences for clients who find themselves on the precipice of guilt, where the prospect of acquittal in a jury trial may be unreachable.
When my Great Uncle posed his question, I offered him these reasons for my chosen path:
Drawing inspiration from John 8:1-11, where Jesus assumes the role of a criminal defense lawyer, I find solace in the idea of defending and advocating for those who may be marginalized.
By holding prosecutors accountable and ensuring that law enforcement conducts thorough investigations, I strive to maintain integrity within our judicial system. There have been instances where my efforts have resulted in keeping individuals who may have been wrongly accused out of jail.
Our legal system functions through a delicate equilibrium of checks and balances. Sometimes, prosecutors may exhibit overzealousness, and law enforcement officers may err in their investigations. It is my pride and duty to contribute to the efficient functioning of the world's finest judicial system.
Above all, I am a defender of my clients' constitutional rights. My role is to ensure that their rights are upheld and protected throughout the legal process.
It is essential to understand that advocating for a client does not equate to endorsing their actions. My duty lies in providing a vigorous defense and ensuring that their rights are respected within the framework of the law.
These are the underlying reasons that motivate me to continue practicing law. I share this information with the hope that it will aid you in making an informed decision when selecting an attorney who is best suited to handle your unique legal needs. If you require legal assistance, please do not hesitate to contact our office, conveniently located at 215 North Main Street in the beautiful Historic Downtown Crestview.